Last week's goals:
Choose and piece backing for Moda strippy from stash, cut and piece bias binding.

Half done. The ticking stripe binding is pieced, I am still pondering how to piece the backing.

Piece backing for Yin Yang throw, cut and piece bias binding.

Re-targeted

Re-sort and organize my batiks, I need a new box for mediums orange through rust, Not done :(

and a separate box for my blues.

Done :)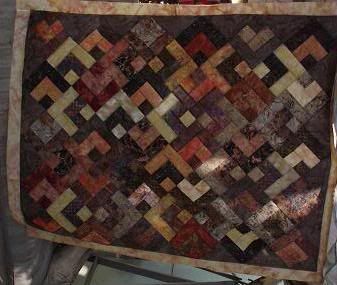 Here are my goals for this week:
Add extra border to Yin Yang throw (shown above) and backing, piece bias binding
Buy boxes for stash
Continue to set king sized Yin Yang quilt blocks
Play a little with a UFO if I get bored

Y'all come back!